PARTNERSHIP AGREEMENT BETWEEN ARIC AND THE ASSOCIATION OF CONSULTING ENGINEERS FROM REPUBLIC OF MOLDOVA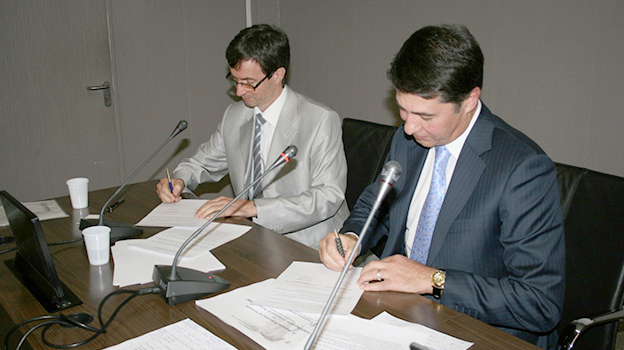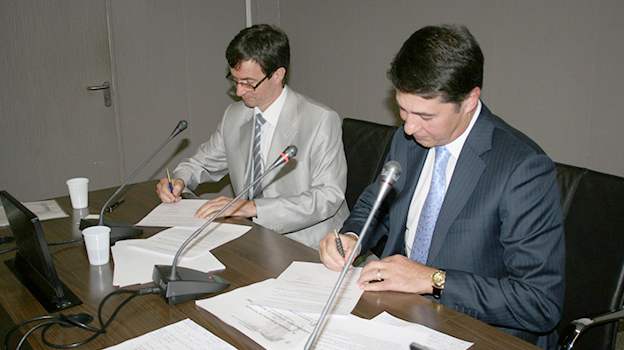 Within the ARIC Extraordinary General meeting held on September 17th, a partnership agreement was signed between ARIC and the Association of Consulting Engineers from Republic of Moldova (ARMIC).
ARMIC was represented by the president of the association, Mr. Valeriu Severin, who gladly accepted the invitation to attend the event.
The partnership agreement has as main objectives:
• exchange and dissemination of information regarding the news from the field of activity of each partner;
• common actions of legislative interest (consultations, information, mutual support, communication of information to ministerial or parliamentary levels)
• promoting actions of common interest, based on reciprocity;
• common actions for European and international representation and cooperation in the specific fields of activity;
• Invitations to the national or regional events (conferences, congresses) organized by the two parties to present papers of common interest; invitations addressed to the members of both associations.
Special attention will be given to:
• joint actions to promote the law regarding the professional certification of consulting engineering companies;
• mutual support for organizing training courses;
• supervising the implementation of the European legislation on public procurement in the national legislation of the two countries.