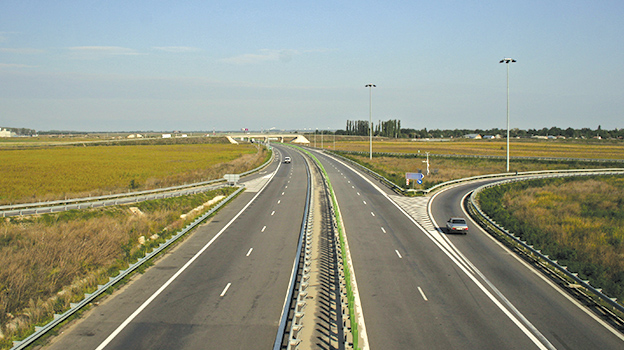 Detailed study, aquisition services and supervising the execution of the Bucuresti – Constanta highway, Drajna-Fetesti and Fetesti-Cernavoda tronsons
Louis Berger has been contracted to provide consultancy services valued at over €5 million. It included preparation of detailed design, with all necessary studies and field investigations, preparation of the working drawings, an Environmental Impact Assessment and motorway maintenance plan, various feasibility studies, procurement under FIDIC and European Commission rules together with tenders evaluation and assistance in contract negotiation and Maintenance and Operation Manual and Program. Louis Berger acted as the "Engineer" ensuring timely completion under budget.
The works of the project included the execution of parking and rest areas, 4 bridges and viaducts, 8 overpasses, including one that would provide access from the National Road 3B to the motorway through an interchange, also included in this project, a Control and Maintenance Center and a Tolling Station. The construction value of the works was around 125 million euro.